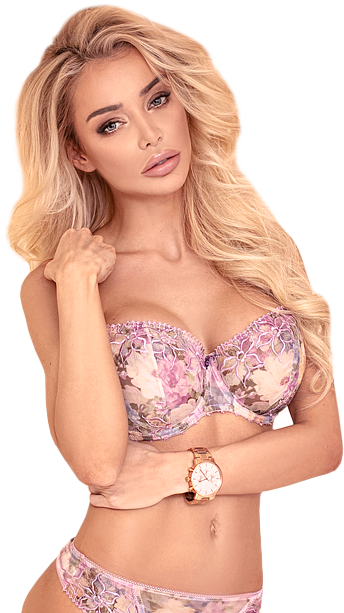 Alleen toegang voor volwassenen!
Deze website bevat naakt, expliciete sexuele content en sexueel taalgebruik.
De site dient alleen bezocht te worden wanneer je de minimale leeftijd van 18 jaar hebt bereikt en op een legale locatie bent vanwaar je de site bezoekt. Met het bezoeken van deze website bevestig je dat je minimaal 18 jaar bent en akkoord gaat met onze Algemene Voorwaarden en privacy statement. Met Ieder ongeautoriseerd bezoek overtreed je wellicht wetgeving van het land waarin je je bevind.Omdat Sexguide.nl op geen enkele wijze de content die getoond word Creëert of produceert; dienen alle advertenties te voldoen aan onze leeftijd en content regels. Sexguide.nl hanteert een "zero tolerance" beleid voor kinderpornografie, minderjarigenreclame, mensenhandel en het gebruik daarvan op onze website. Vermoedelijke uitbuiting van minderjarigen en/of mensenhandel melden we ten aller tijden aan betreffende autoriteiten.
Ik ga ermee akkoord om illegale diensten of activiteiten te melden die in strijd zijn met de gebruiksvoorwaarden.
Ik ga er ook mee akkoord om vermoedelijke uitbuiting van minderjarigen en/of mensenhandel te melden bij de bevoegde autoriteiten.
Deze site maakt gebruik van Cookies. Door verder te gaan op de site ga je akkoord met ons gebruik van Cookies.
Ben je op zoek naar het beste escortbureau met hoeren om van te smullen? Dan zit je op deze seksgids goed. Je vind hier VIP escort bureaus in Helmond. Is je vlucht vertraagd? Dan zijn er escortbureaus die hun hoeren aanbieden in een hotel op Schiphol. Misschien wil je liever genieten van een hoer die bij jou thuis komt, ook dat kan natuurlijk en de escortbureaus zorgen ervoor dat alles zeer discreet gebeurd. Een escort bureau biedt hoeren aan voor ieder wat wils. Wil je een blonde studente als hoer of zoek je misschien een lekkere MILF hoer, een sexy brunette hoer, een Zweedse blondine met blauwe ogen of een exotische hoer uit Zuid Amerika? Op deze seksgids zie je bij ieder escort bureau welke hoeren ze aanbieden of je kan de website van het escortbureau bezoeken voor nog meer uitgebreide informatie. Laat je verwennen door een hoer, en of je nu een escort in Helmond wilt of een klein dorpje ergens in Helmond? De VIP escort bureaus zitten werkelijk overal. Bekijk rustig alle hoeren van de escortbureaus en geniet van de prachtige dames en heren die je kunt bestellen. Binnen een uur staat jou VIP hoer discreet maar spannend gekleed voor je deur!